Eat Well, Be Well
We provide access to food which is grown and prepared locally.
Our products look and taste delicious.
Exceptional freshness, quality and nutrition for your family and health.
The farm produces a variety of super tasty microgreens that are also super good for you. We also provide seasonal produce and make natural body care items like deodorants, moisturizers, and shaving stuff.

Convenient weekly access (Delivery [Thursday], Farm Pickup [Friday], Farmers Market Pickup [Saturday])
to seasonal locally produced fruit, vegetables, maple products, honey, beef, pork, coffee and more. All our products are from our farm or other local producers from the North Bay area.


---
About Earth and Soul Farm
Hear from Donovan Daniel about why you should consider eating local and supporting local farms.
---
Home Delivery and Farm Orders
We offer products from many local farms for delivery and pickup.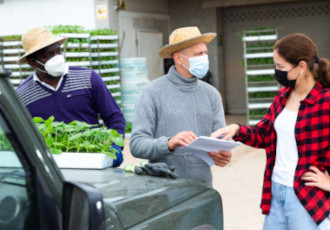 ---
North Bay Farmers Market Orders
You can now order online for fast easy pickups at the Farmers Market Saturdays on Oak Street.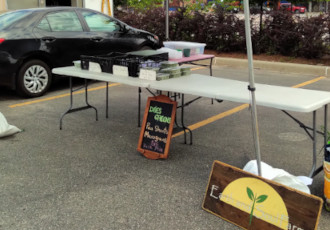 ---
---